March 2016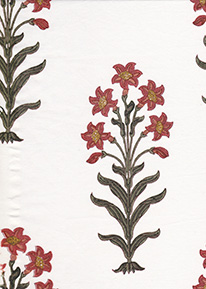 The first flush of daffodils blooming here in England coincides very nicely with the arrival of our own narcissus in the studio: Nargis, or Persian Daffodil, is an ancient motif redrawn by designer Brigitte Singh, and hand block printed on extra-wide cotton.
It is set off to best effect when paired with the delightful little Neeru Buti, or accented with Paola Gold on lightweight cambric to pick up the golden yellow centres of the Nargis motifs.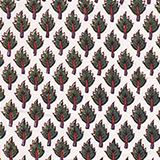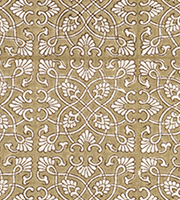 Plus, our new king size Quilts will be added to the Bedspreads section very soon…
watch this space!
It's also a great time to look in on our Special Offers pages as we're preparing for a Spring Clean! New fabric pieces as well as soft furnishings have recently been added,
and there will be more to come…
As with all of our fabrics, samples can be requested by using the Contact Us form,
specifying your mailing address and which designs you would like to receive.
Previous News
...see more +